GIFT Chaplaincy Team
GIFT Chaplaincy Team 2018-2019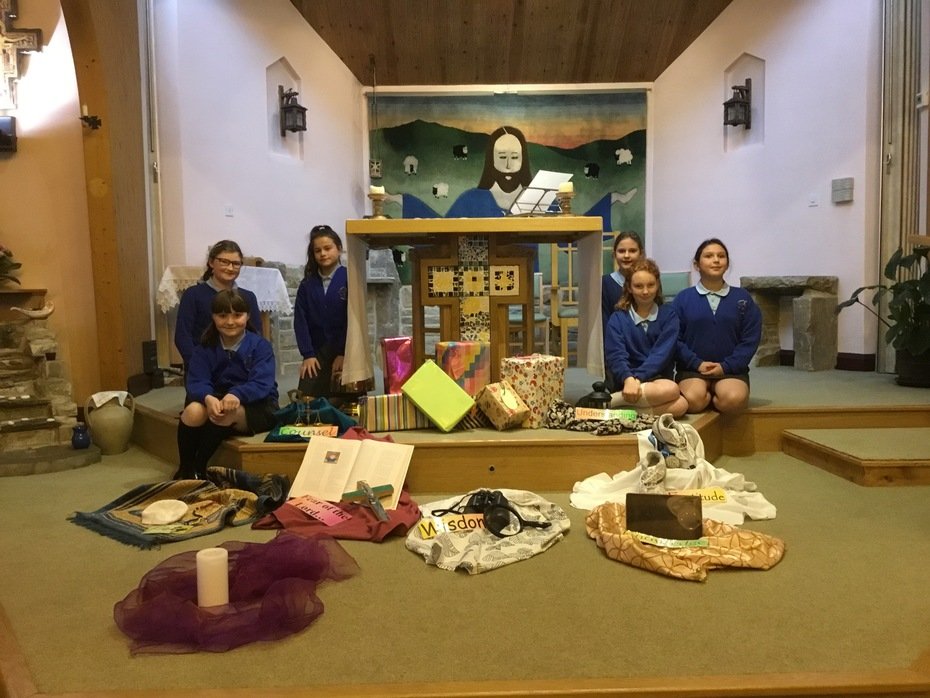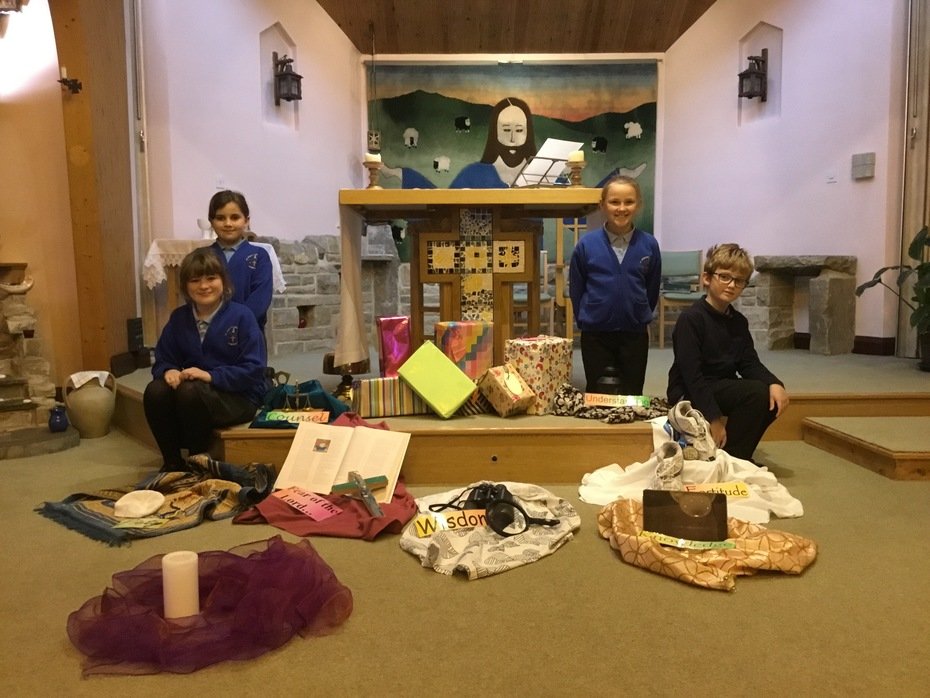 Year 6: Maddison, Lydia, Phoebe, Katie, Ava and Martha.
Year 5: Maksymilian, Louka-May, Maria and Florence.
In recent years the Diocese of Salford have introduced GIFT (Growing in Faith Together) Chaplaincy Teams. These are teams of pupils supported by the Parish Priest and adults within the school to enhance the Catholic life of the school.
The term chaplain was given to those who looked after the famous cloak of Saint Martin of Tours. These people were given the task of protecting a precious treasure, of looking after something that was important to the faith of many Christians. Chaplains are therefore associated with the generous act of Saint Martin.
The Pupil Chaplains at Saint Joseph look to Saint Martin as an inspiring role model to help protect, look after, and develop the Catholic faith and values of our school.
The children meet regularly to reflect on their own faith and help develop a child led approach, for the school, to the first aspect of the double commandment: loving God.